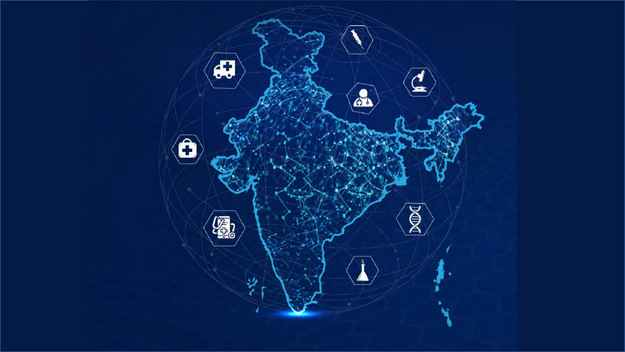 Fintech for Health (F4H) – Special Interest Group (SIG) in Vietnam: Session – I
On September 14, 2022, ACCESS Health International Southeast Asia in collaboration with the Vietnam Young Physicians Association, launched the first Special Interest Group (SIG) in Vietnam. The SIG is aimed at creating a platform for knowledge sharing and dialogue between Fintech and Healthtech players, and to catalyze creation of new partnerships and models to support health financing for the lower income segment. The session was to promote innovation, share academic experiences, advances in technology and products, and strengthen cooperation between fintech companies, healthcare corporations, and international partners. Over forty one representatives from leading fintech startups, health economists, policymakers and technology transfer researchers as well as enthusiasts participated in the launch session.

The objective of Fintech for Health program is to accelerate the application of evidence on Health and Digital technology in improving the performance of the health system and healthcare quality in Vietnam. This first e-conference and SIG launching event is the beginning of a series designed specifically for exchanging experiences and discussion between experts and leaders of financial technology companies, healthcare sector, governmental and non-governmental partners in Vietnam and abroad.

During the event, panelists discussed the application of fintech for healthcare: its history, recent milestones and current market in Vietnam. Participants went through an overview of the Vietnamese health financing and technology transfer scene, explored current innovations and big names in the fintech market of Vietnam as well as discussed current practical challenges for the health system. In the round-table discussion session, panelists proposed and discussed potential solutions for the above as well as future directions of fintech for healthcare development in Vietnam.

Dr. Bach Xuan Tran, health economist from the Vietnamese Young Physicians Association, gave an overview of policies on health insurance coverage and fintech in Vietnam throughout the last century and highlighted several challenges of health financing and fintech for healthcare in Vietnam. Salient issues include the complex nature of health services and equity in service delivery, risk pooling, period of fiscal consolidation, the role of IMF's austerity measures and most importantly the vulnerable state of Vietnam's health system after COVID-19 were discussed. Dr. Bach referred to a recent report from World Bank 2022 underlined rising out-of-pocket expenditure, which has reached 43% in 2021 compared to 37% in 2000.

Besides deep-rooted issues, allocation of resources for the healthcare system has been further complicated with the COVID-19 pandemic. Financial bonuses for COVID-19 frontline healthcare workers have constantly been called for, along with other types of support including mental health, childcare, free transportation and accommodation. COVID-19 has helped us understand how the choice of the provider payment system needs to consider the purchaser and the provider's capacity. For the application of fintech in healthcare for Vietnam, factors that should go under extensive consideration are human resources, data management and information technology of the provider, health system organization, financial management and strategic planning, policy development and institutional management. Despite the current unfavorable status of health financing in Vietnam, there exists potential for fintech solution for the health sector. The discussions led to an understanding that payment systems are a tool to achieve strategic health sector objectives, specifically in improving management efficiency and use of funds, redesigning the incentive system to improve efficiency in use of resources, harmonizing the need for quality with available funding and strengthening healthcare at the grassroots level. Ms Trang Dao, CEO of Trandata Technology Technology Joint Stock Company, FPT Co., Ltd; Director of Online platform thanhtoanonline.vn talked us through the fintech ecosystem of Vietnam. The most dominant area of fintech in Vietnam has been investing and property managing, mobile banking and e-financing and peer-to-peer lending. In recent years, especially during the COVID-19 pandemic, there has been a trend of startups in health technology in Vietnam, namely YouMed or JioHealth. Applications of technology and fintech in healthcare included telehealth, online consultation through video call or online transaction and management of medical bills. Adding on Ms Dao's discussion, Mr Nguyen Hong Tri, Blockchain Research Fellow at Ubicomp Center for Popular Computing at the University of Oulu in Finland introduced the participants with the current key technologies in fintech, namely Artificial Intelligence, Blockchain (smart contract – autonomous organization) and Big Data. These technologies provided a basis for development of services in automate investment, insurance, trading, banking services and risk management in healthcare. Potential applications of blockchain in healthcare, which have been a topic of robust research, include digitization and automation of systems, collaboration – data exchanging, and medicine traceability.

Through valuable sharing and discussions from experts on the combination of technology, finance and health, participants had consensus and common understanding on interconnection for a consistent and sustainable system of health services and institutionalization, including digitalization of health services. The prime advantage for developing fintech in healthcare is constant funding and unwavering concern from the government. Healthcare has been the focus during Vietnam's current digital transfer era and the receiver of both domestic and international investments.