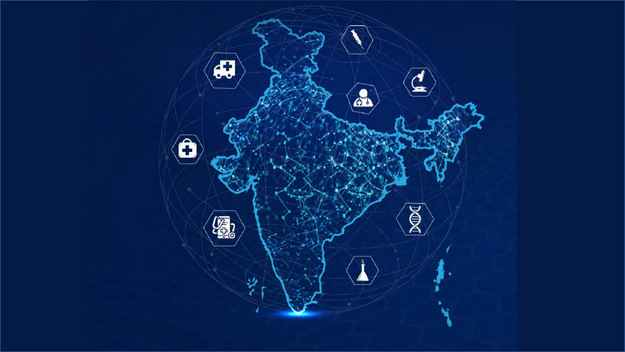 Fintech for Health (F4H) – Special Interest Group (SIG) in Malaysia Session – IV
On January 12, 2023, the fourth Fintech for Health (F4H) Special Interest Group Malaysia session was held at Bangsar South, marking the first physical event for the F4H Special Interest Group in Malaysia. This event was co-hosted with the Malaysia Digital Economic Corporation (MDEC). Attendees from fintech companies, healthcare organizations, non-governmental agencies, digital companies, governmental bodies, and others attended this event from 10am to 2pm.

The event started by an introduction to the Fintech for Health initiative in Malaysia. This introduction summarized the progress made in Malaysia while also raising other problem statements that needed to be solved in this country.

The first presenter was from DoctoronCall. Mr. Maran Virumandi, the co-founder of DoctoronCall, discussed the benefits of telehealth and digital health in Malaysia. DoctoronCall has been instrumental in providing care to Malaysians during the COVID-19 pandemic. Their platform is also scalable to support Malaysians including B40 Malaysians (Malaysians in the bottom 40% of household income earners). Their platform is also able to save patients in the range of 30% to 70% of outpatient cost.

The next presenter was Mr. Eddy Wong from VSure. VSure is the first on-demand lifestyle digital insurer in Malaysia. They have been approved by Bank Negara Fintech Regulatory Sandbox to bring into the market a fully digital on-demand insurance model. VSure is capable of underwriting and designing insurance products for Malaysians. They have also developed a Syariah compliant peer-to-peer mutual protections and savings program where any unclaimed money is returned to the members.

The third presenter was Ms. Khor Xin Yun, the CEO of the National Kidney Foundation Malaysia. She walked the audience to various data of kidney disease in Malaysia including the rising and expensive cost of dialysis treatments in Malaysia. Currently, in 2021, there were close to 50,000 Malaysians receiving dialysis treatments. Malaysian government funds almost two third of this dialysis treatment while 15% is fully self-funded. With the rising number of Malaysians with diabetes; the healthcare burden of diabetes will keep rising and therefore, Malaysia is in-need of diverse interventions from multiple stakeholders.

Finally, three panelists were invited to be part of the panel discussion. Mr. Kah Yee Eg, the chairman and founder of UCrest; Puan Ruslena Ramli, the Director of Digital Finance and Islamic Digital Economy at MDEC and Ms. Khor Xin Yun, the CEO of National Kidney Foundation were invited to be the panelists. Mr. Kah Yee emphasized that fintech companies have a lot of opportunities and benefits to gain by expanding into healthcare and providing solutions for healthcare challenges – from financing healthcare to digitalizing behaviors for health improvements. Puan Ruslena emphasized that there are multiple pathways for fintech to raise funds for their work with healthcare sectors while Ms. Khor suggested methods to increase the B40 uptake of healthcare products such as providing incentives and clearly articulating the benefits to them.

Overall, the event allowed for the stakeholders in Malaysia to hear problem statements and current solutions in the market. This kind of event also allowed them to exchange ideas and discussed collaborations. Most importantly, this kind of event allowed for fintech partners and healthcare organizations to discuss problem statements and find new and innovative solutions for healthcare challenges in Malaysia.